RESERVED! - The Potting Shed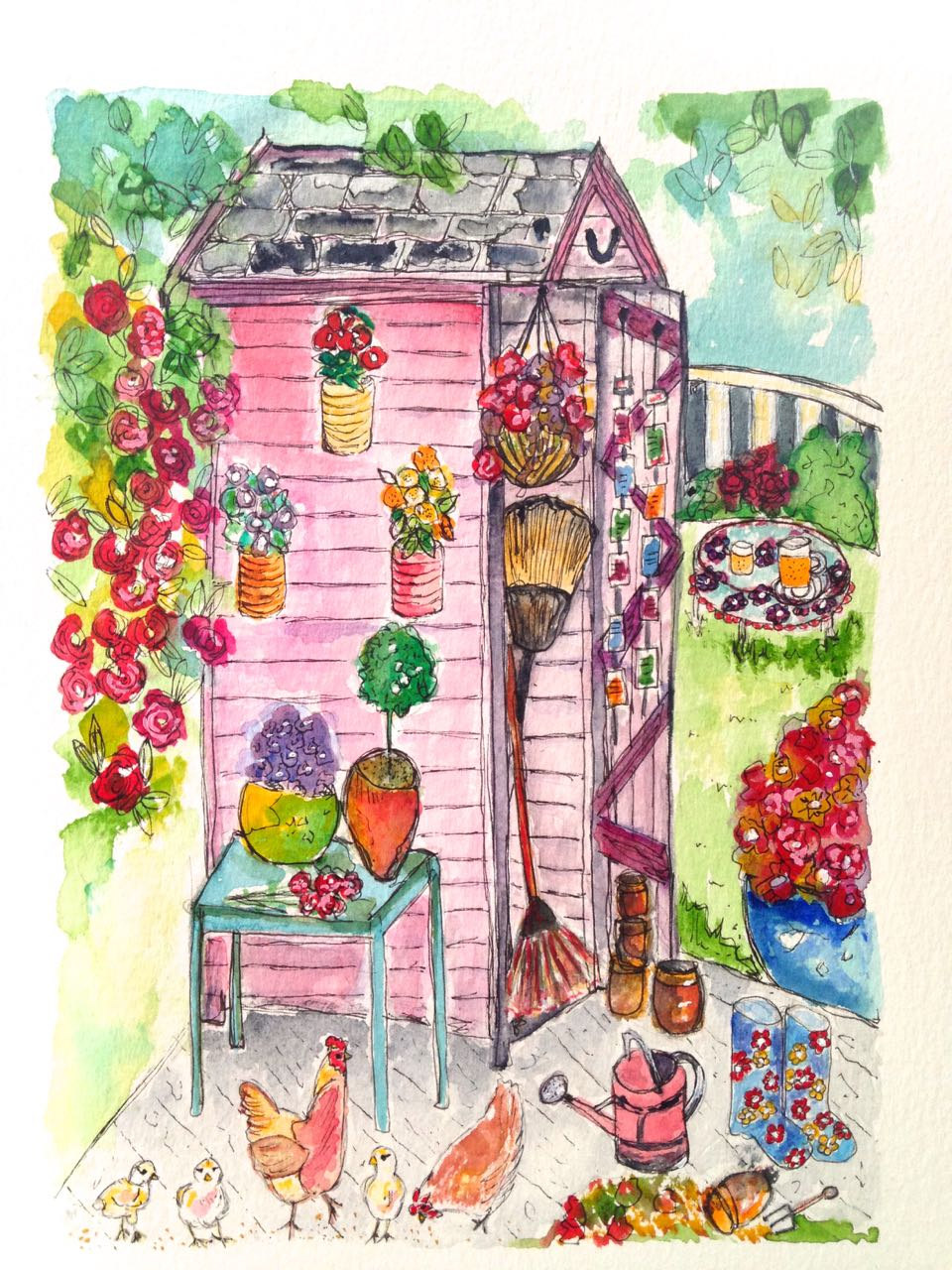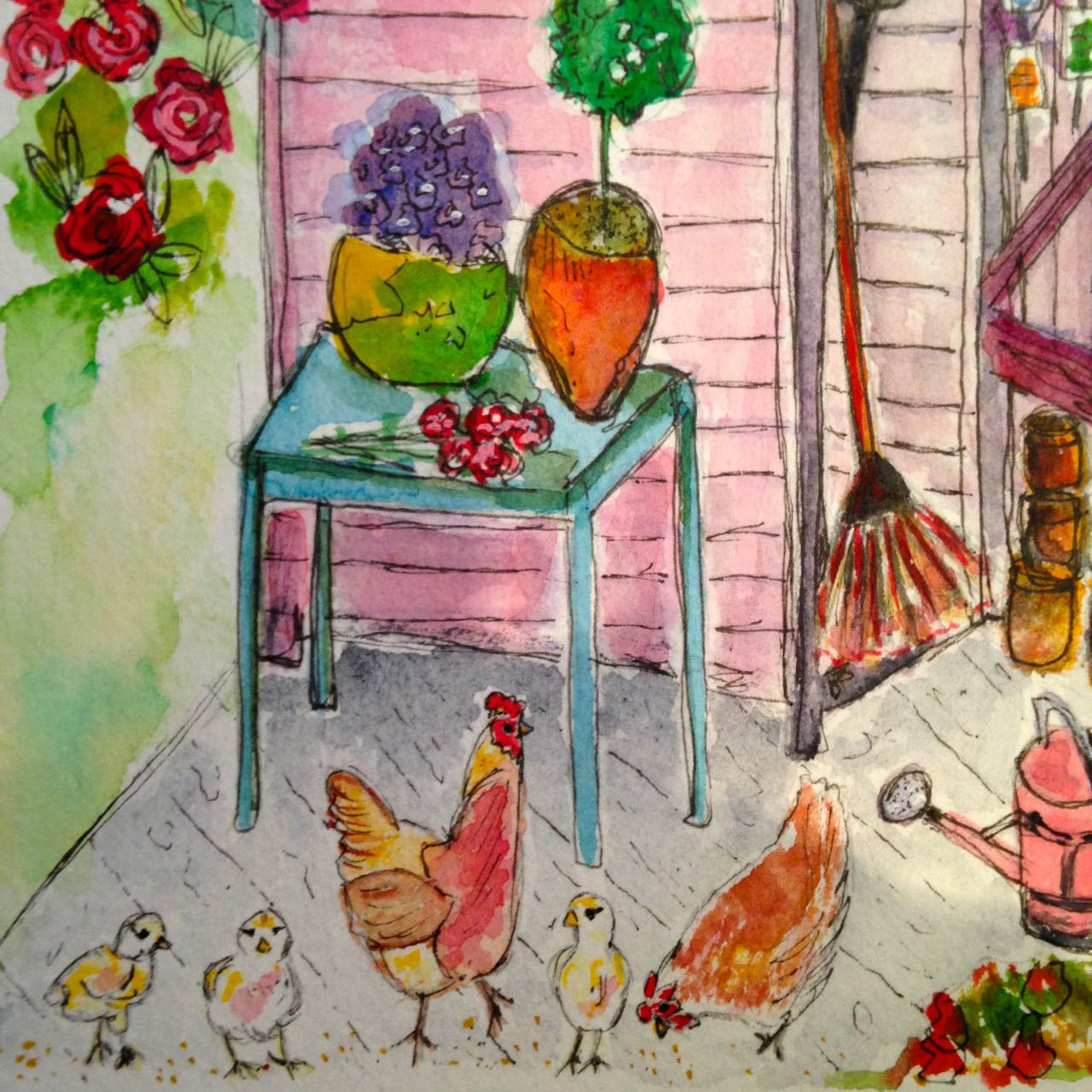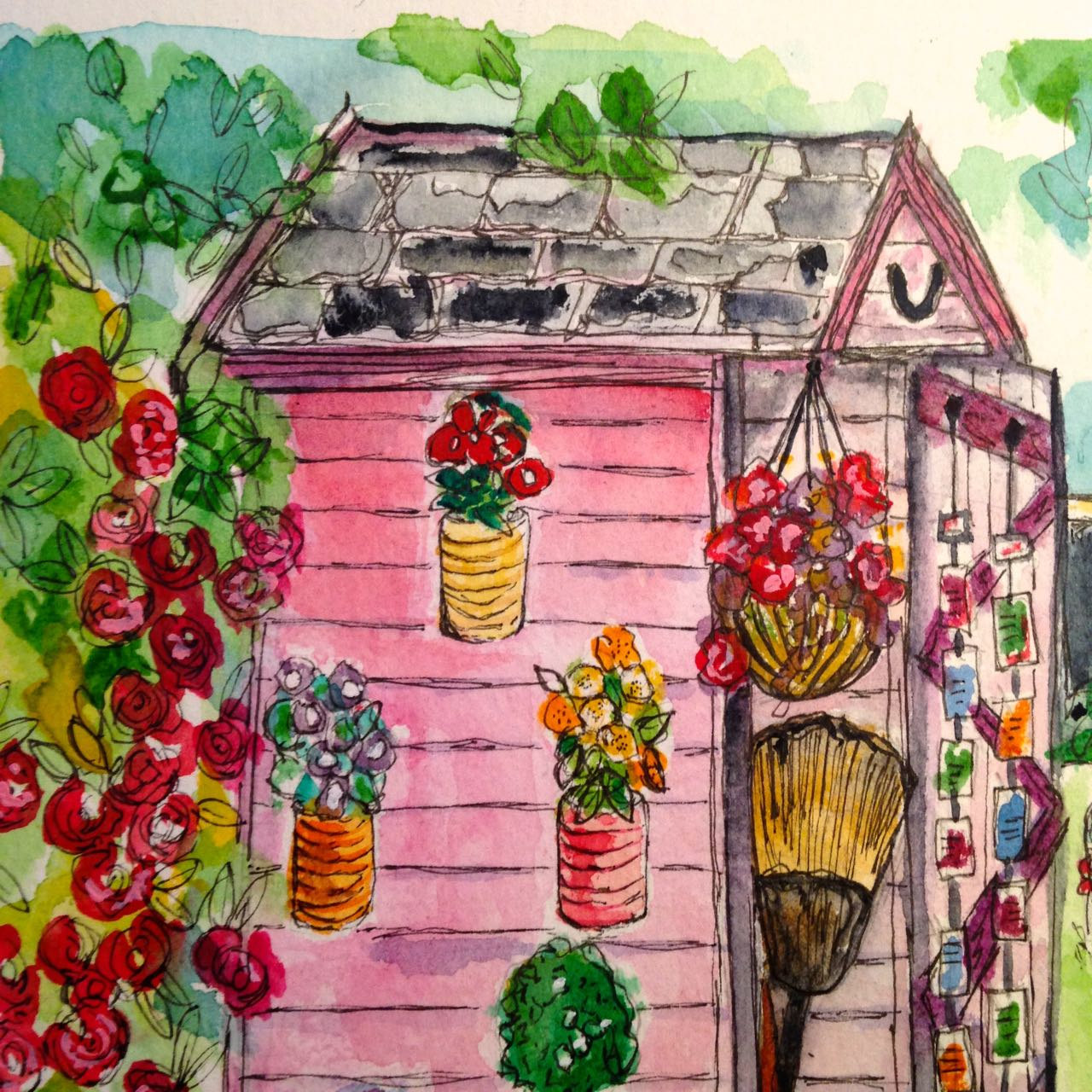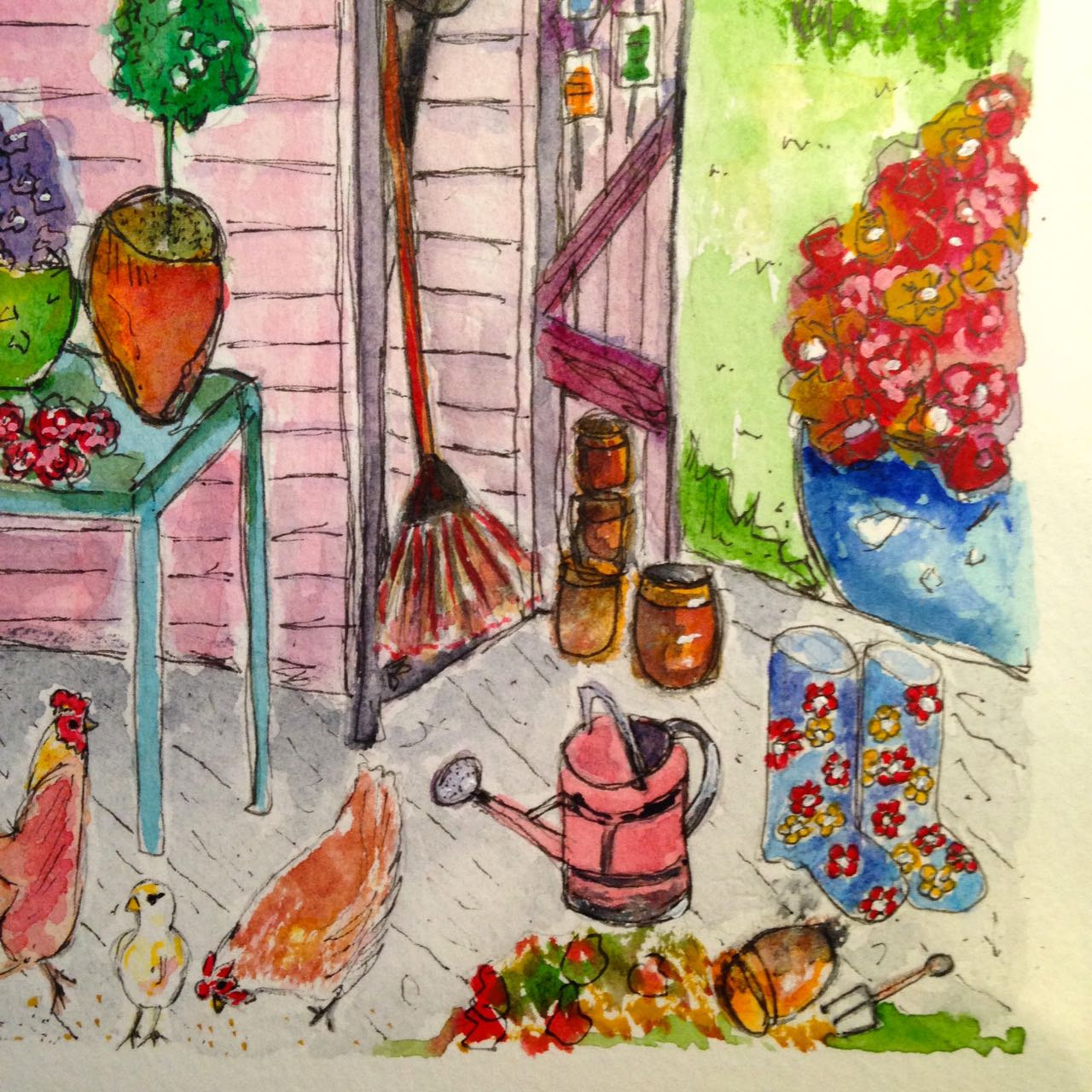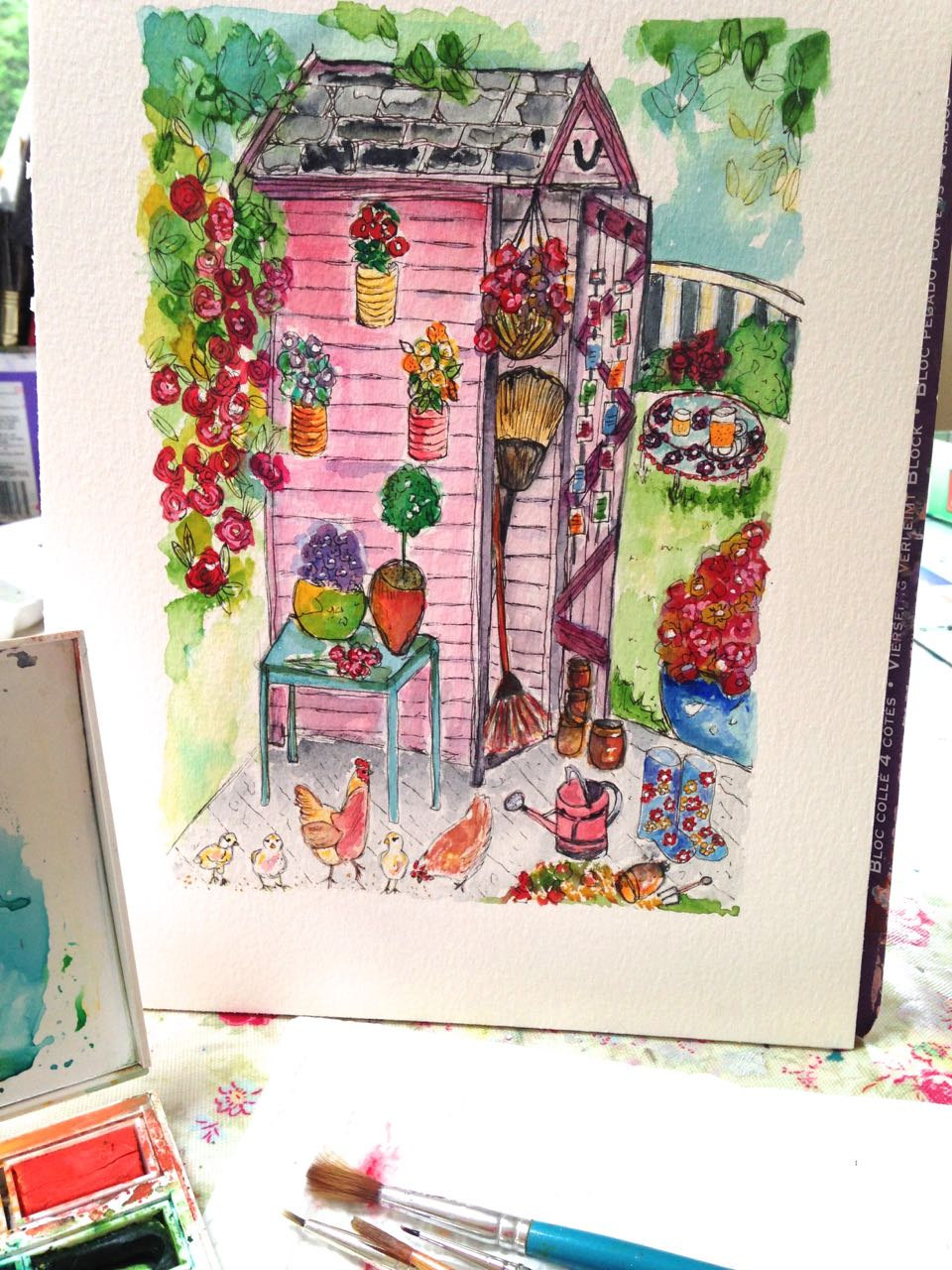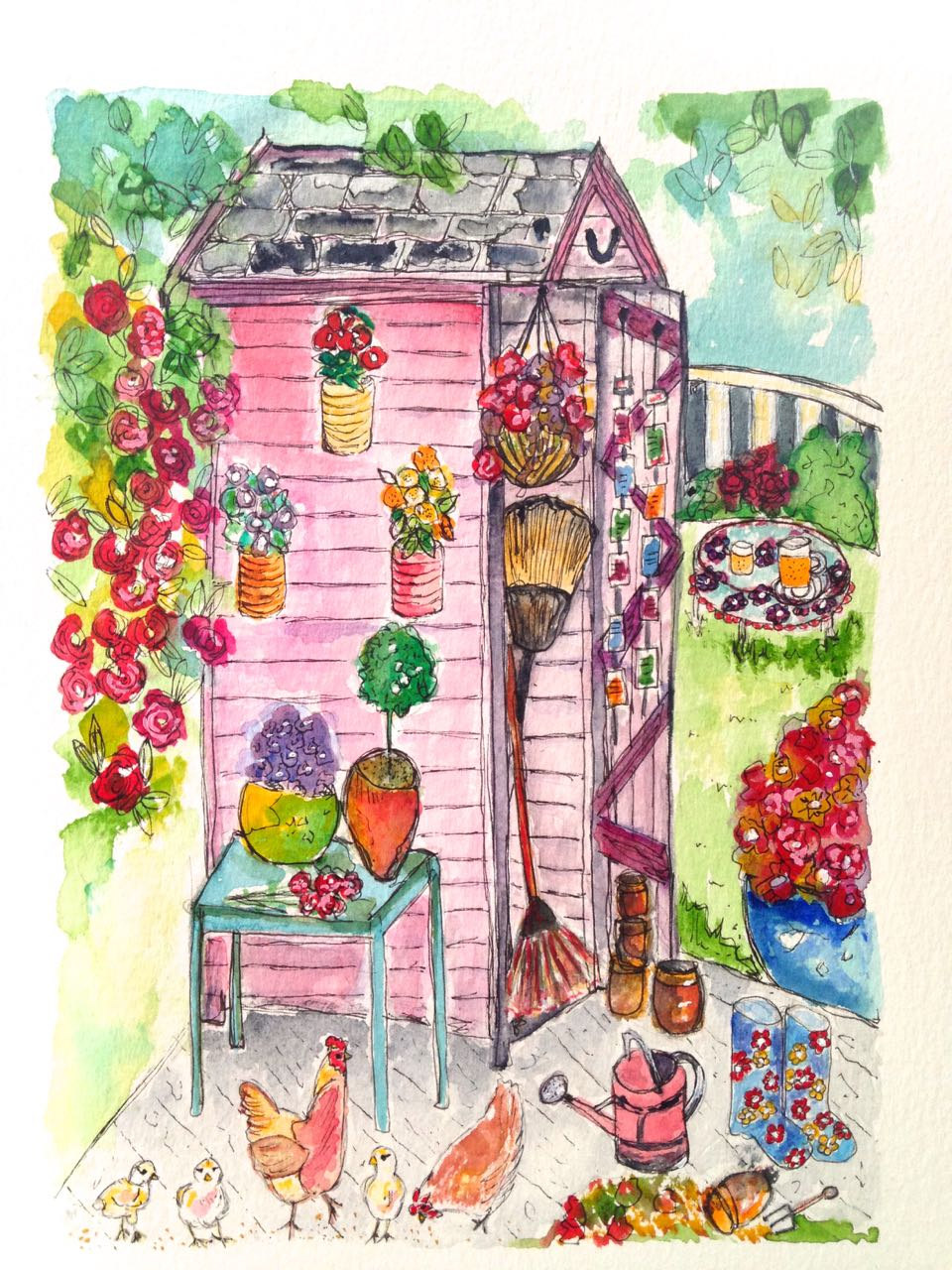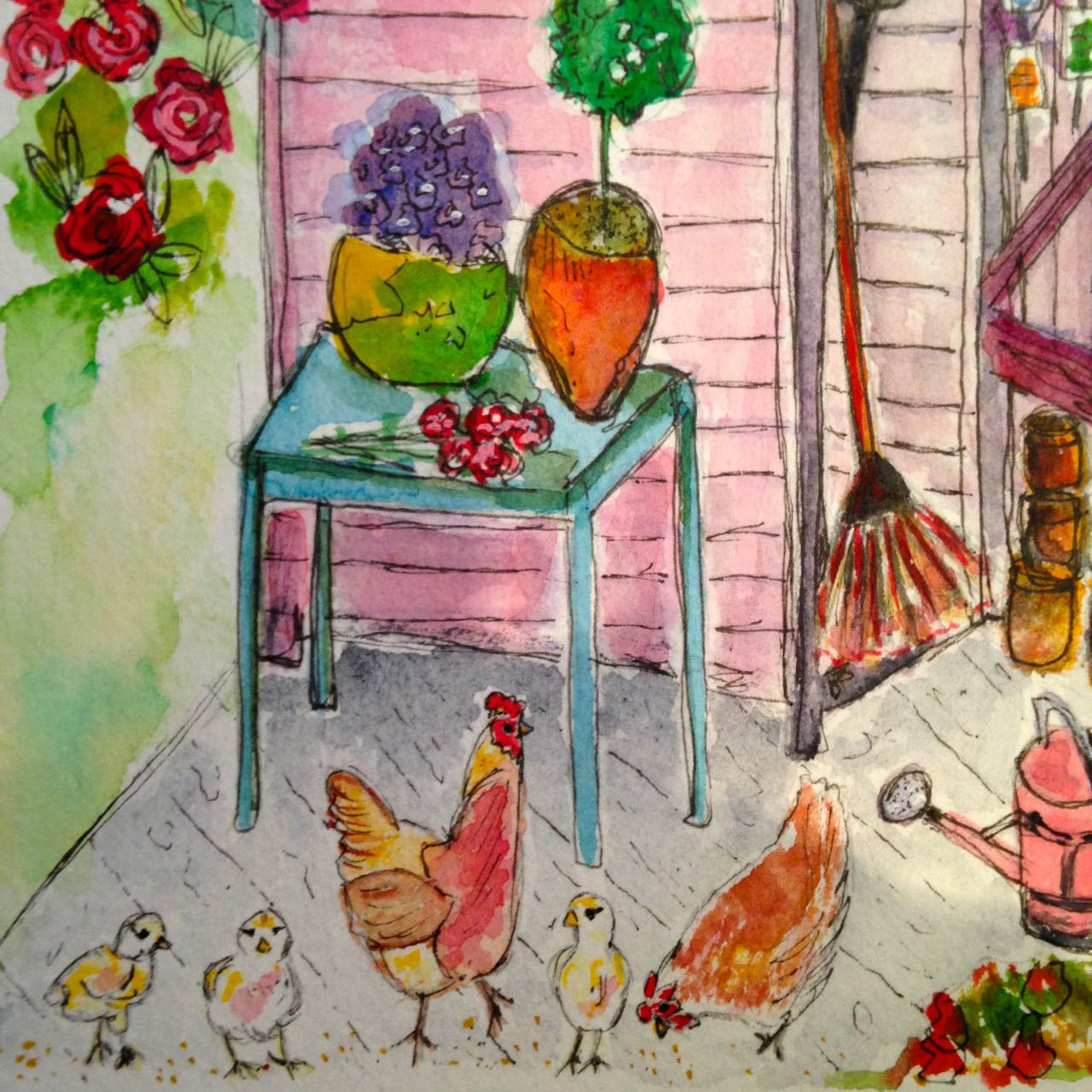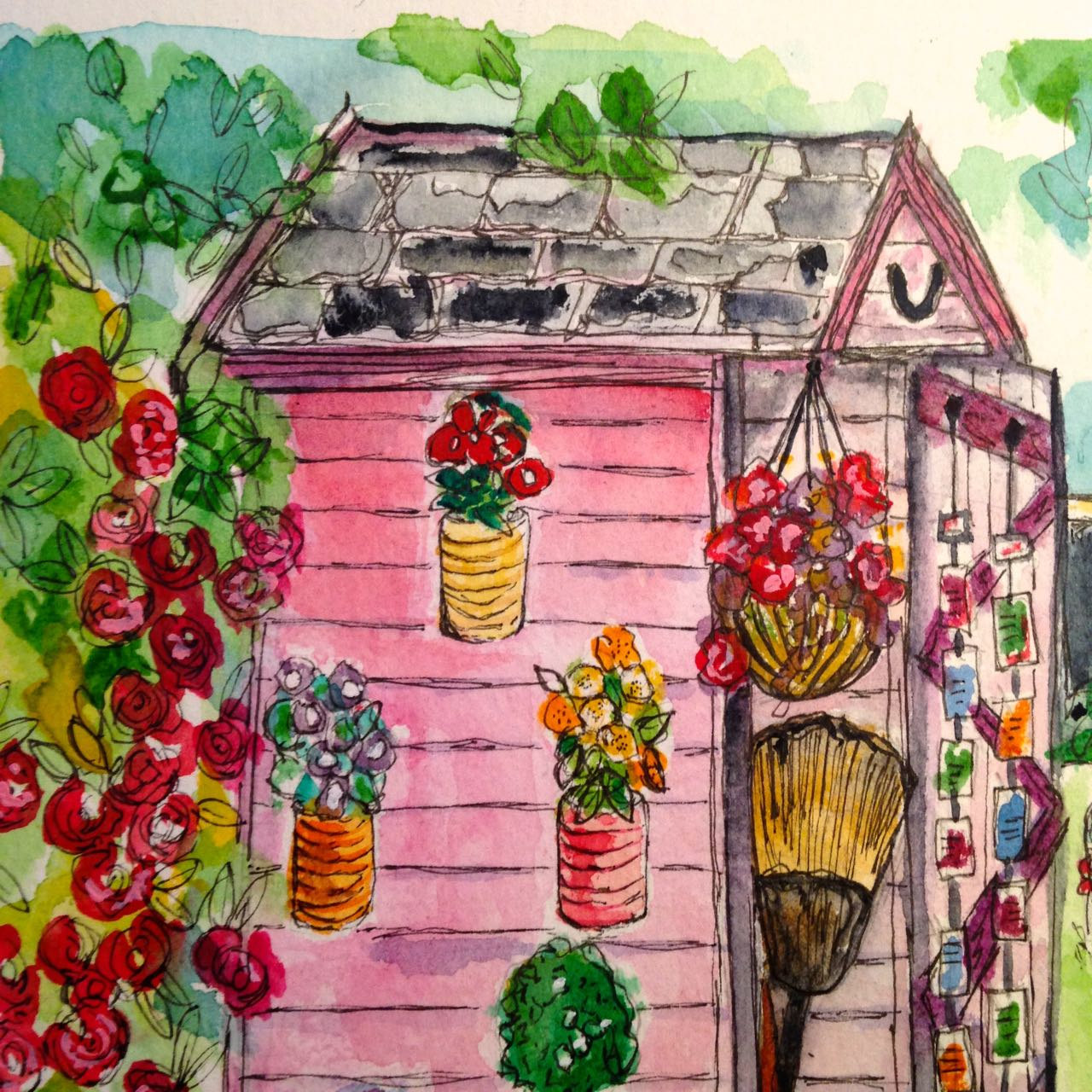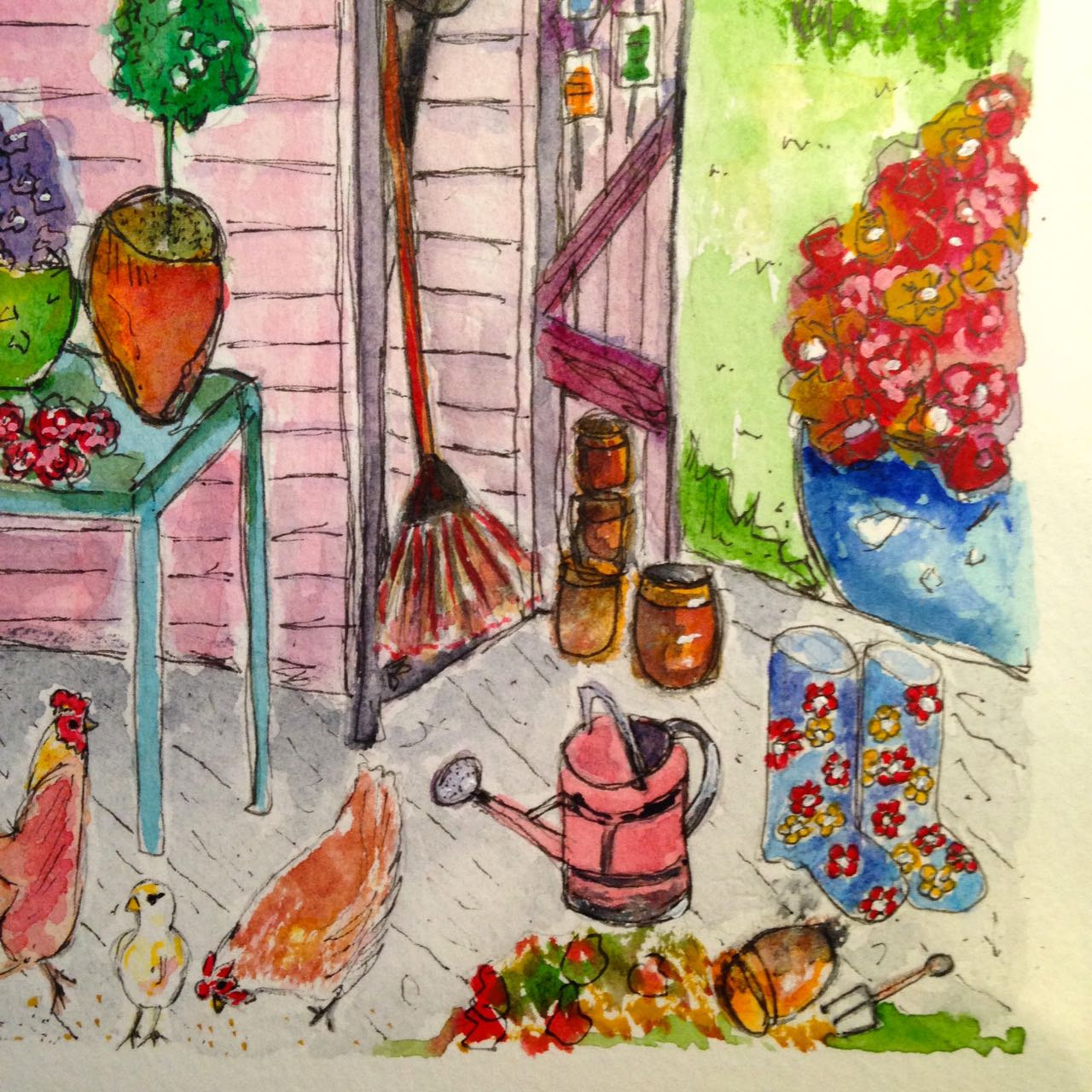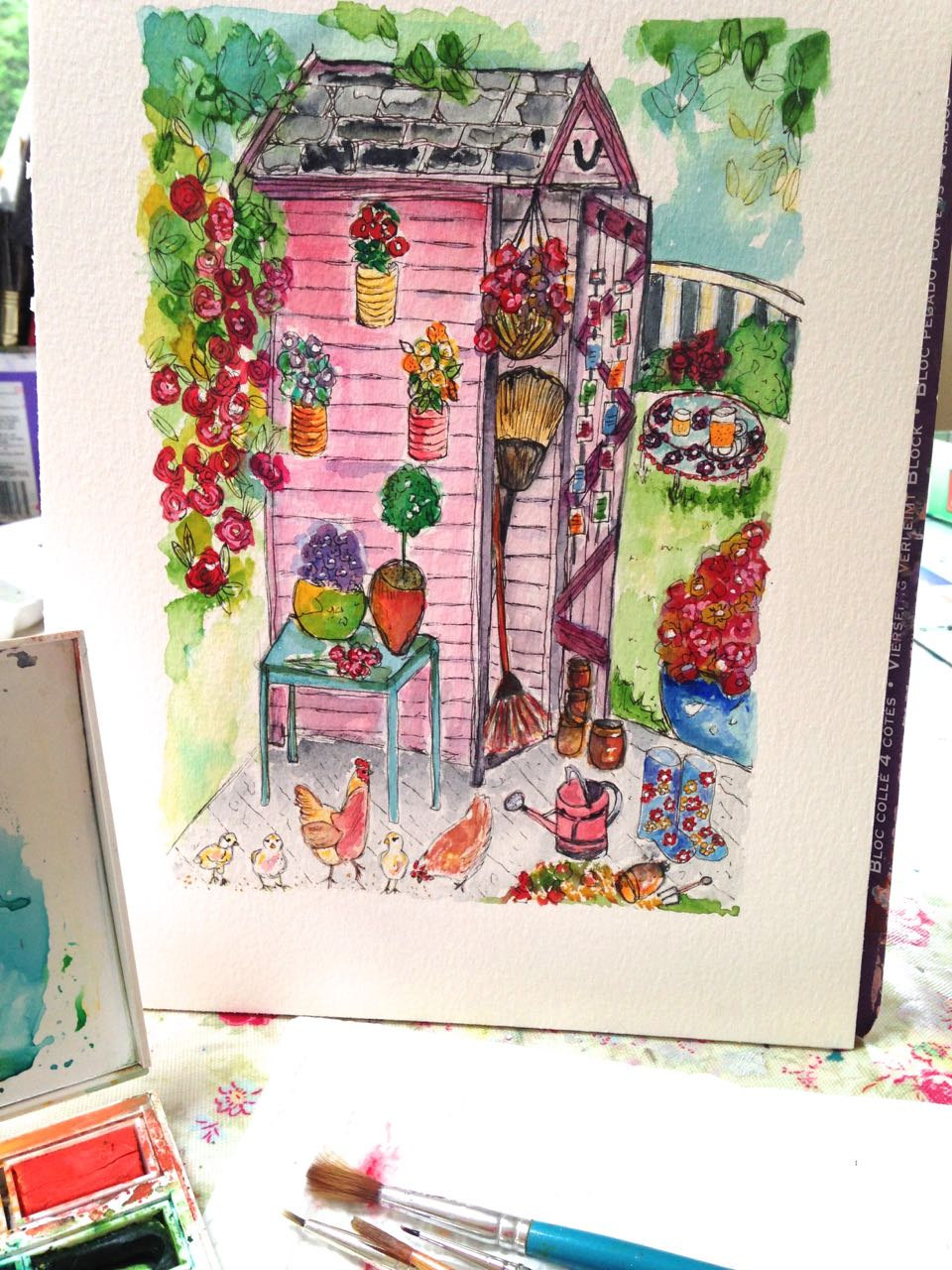 sold out
RESERVED! - The Potting Shed
The potting shed - original watercolour/ink/acrylic painting

WORLDWIDE DELIVERY!
This signed original painting was inspired by my love of inspiring outdoor spaces ie. 'The potting shed'. Such possibilities from this modest little space. Plant pots, gardening tools, seed packets hanging on the door waiting for someone with 'green fingers' and lots of planted flowers abound. In the background is a little table with a pretty tablecloth set up with a waiting favourite beverage (no doubt) once the 'hard work' is complete. The garden is in full bloom and you'll notice a little white picket fence at the rear of the garden and In the foreground are two hens and three little chicks - they've wandered over to 'help'.

This painting would be sure to add cheerfulness and beauty to any home and would compliment any decor whether gardening or the outdoors is a passion of yours or not.

The watercolour paper used is of a bright white colour.
More Details:
Daler & Rowney Mould Made Watercolour paper NOT 140lb (300 gsm)
height 12"/30cm x width 9"/23cm image has a white border around it for ease of framing.

The paper is of a standard size, so you should not have any problems purchasing a mount/frame to fit it from most department stores.

If you are interested in a signed print of 'The Potting Shed' and you don't see it listed, please get in contact with me and I'll be happy to help you.
 
More...