The Butterfly Effect - acrylic on paper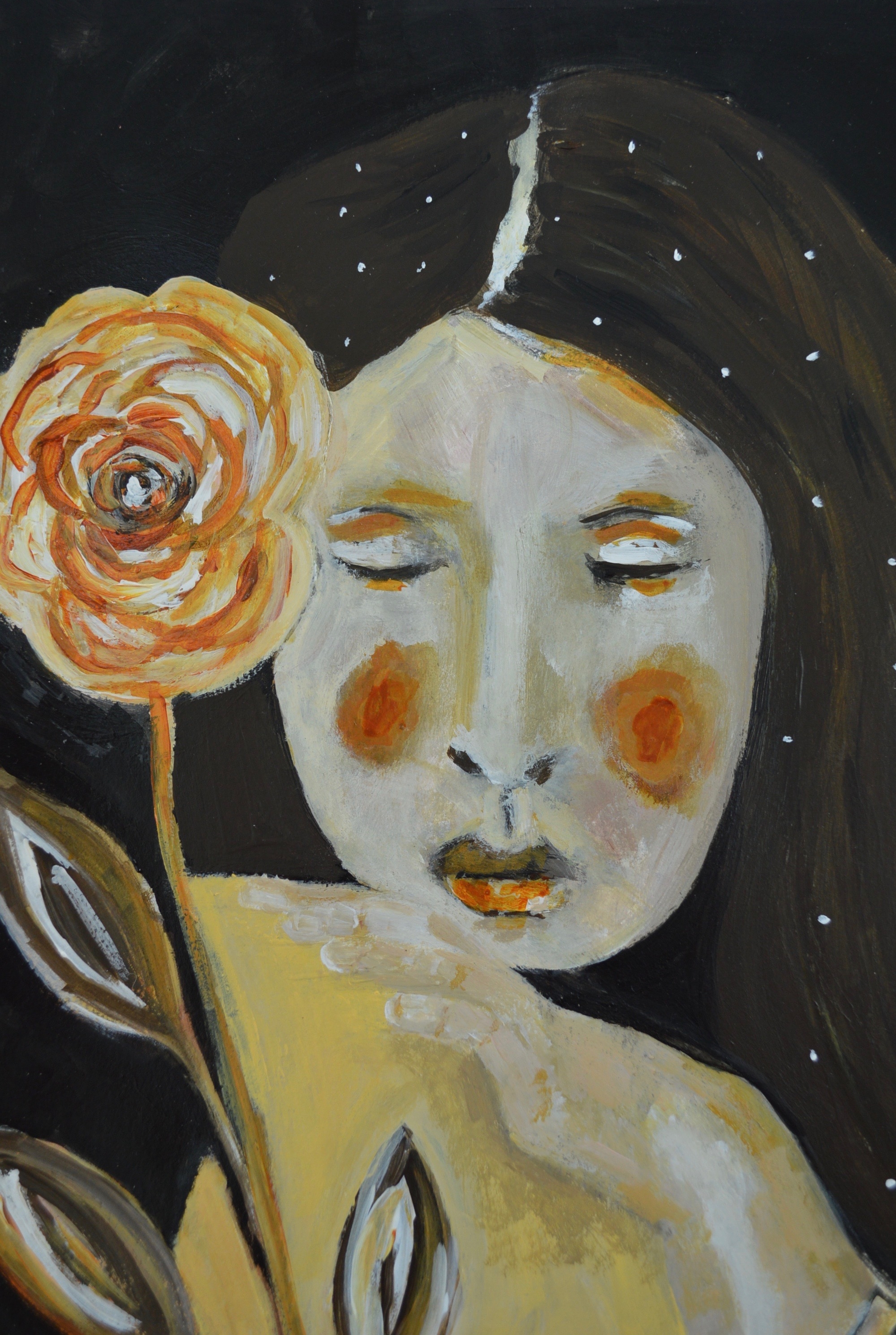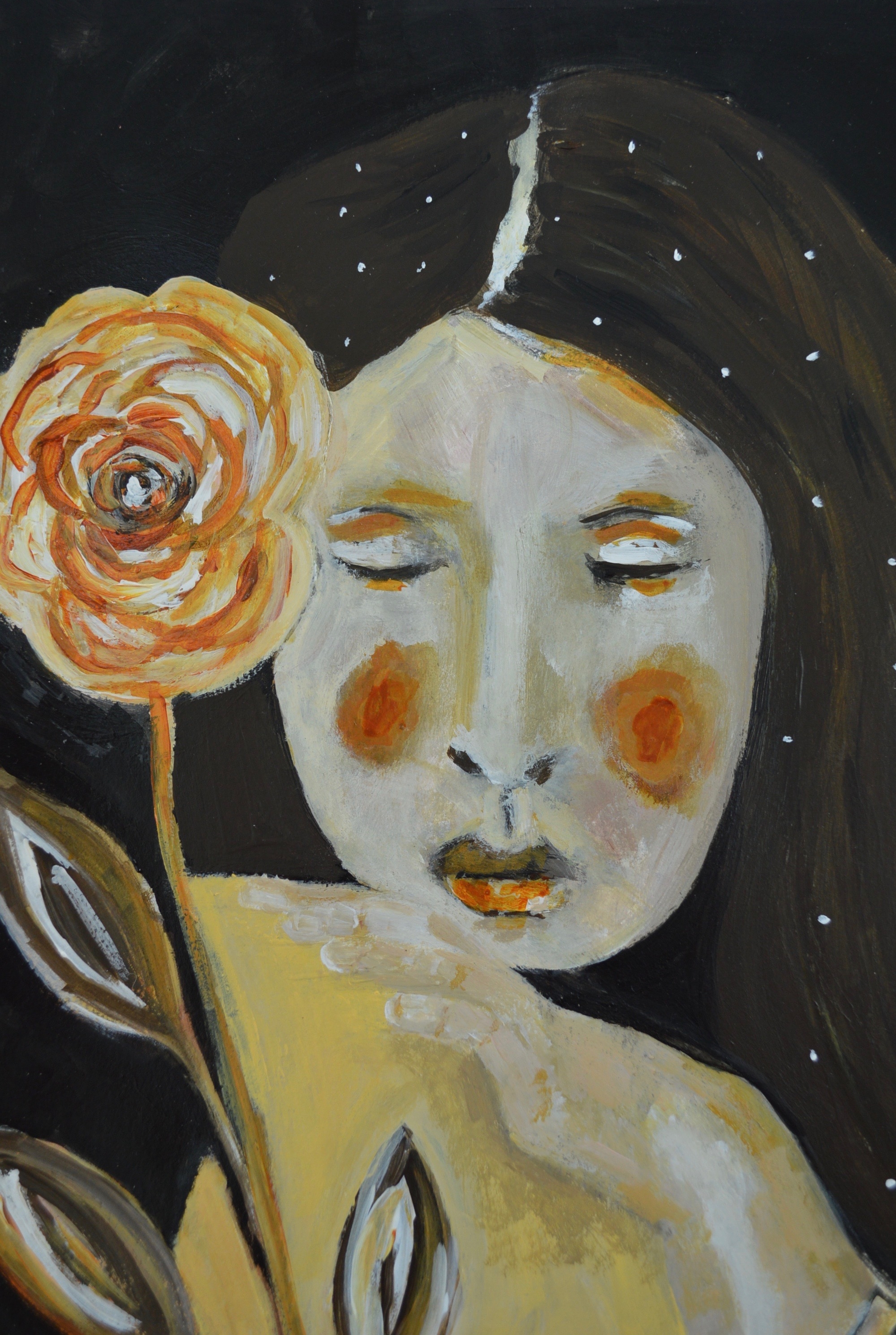 sale
The Butterfly Effect - acrylic on paper
Size: 16.5x11.7 inches
A soulful portrait featuring a woman with her eyes closed and with her hand resting upon her shoulder. A pretty stylised rose lies next to her. Butterflies sit above her shoulder. The lines on her body are sculptural in the shapes that are present.
Some of the hues used include: Naples Yellow, Raw Umber and Quinacridone/Nickel Azo Gold.
The piece has a feeling of warmth due to the yellows and oranges and then a lovely contrast with the browns and Mars Black.
Worldwide delivery.