Tea Cup Blessing - 7 x 5" signed original watercolour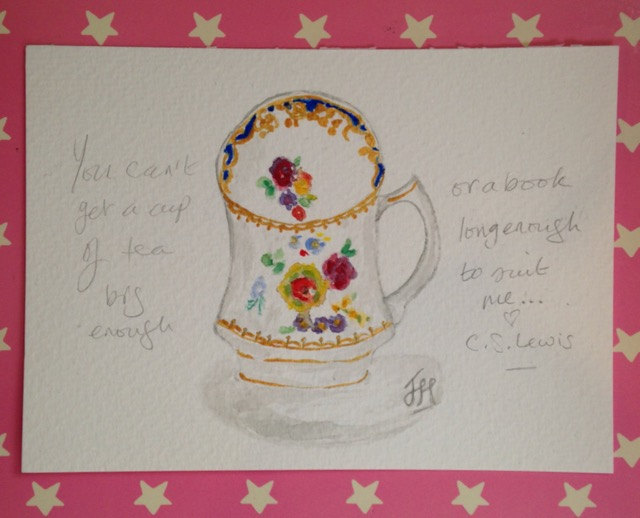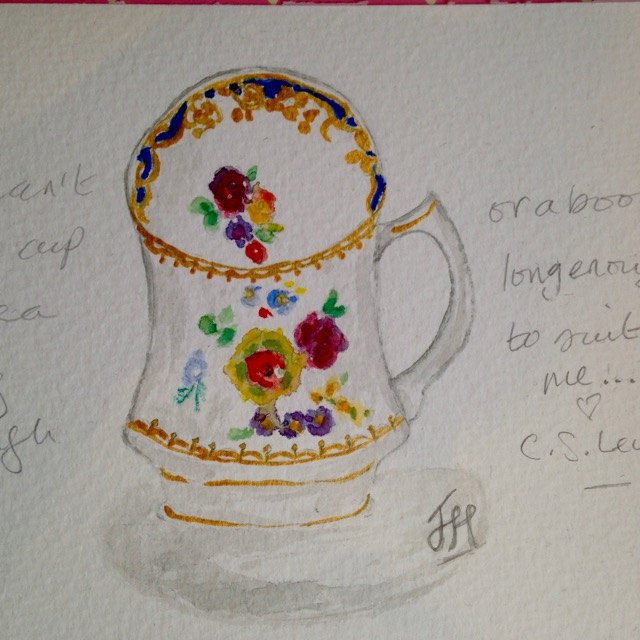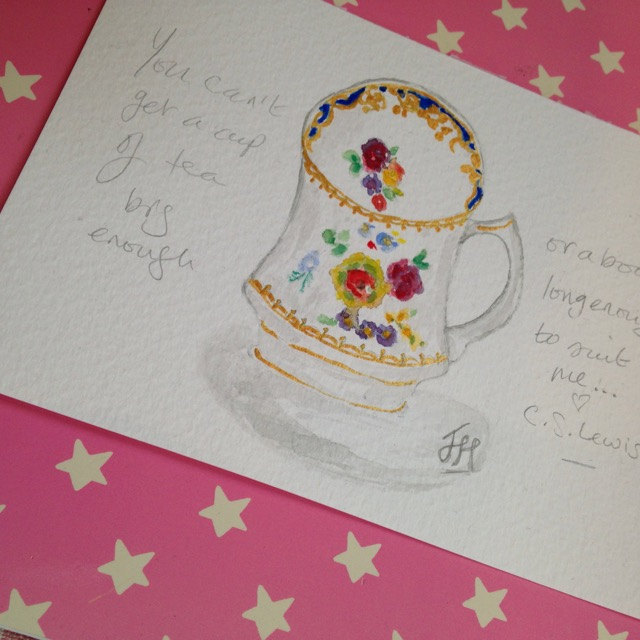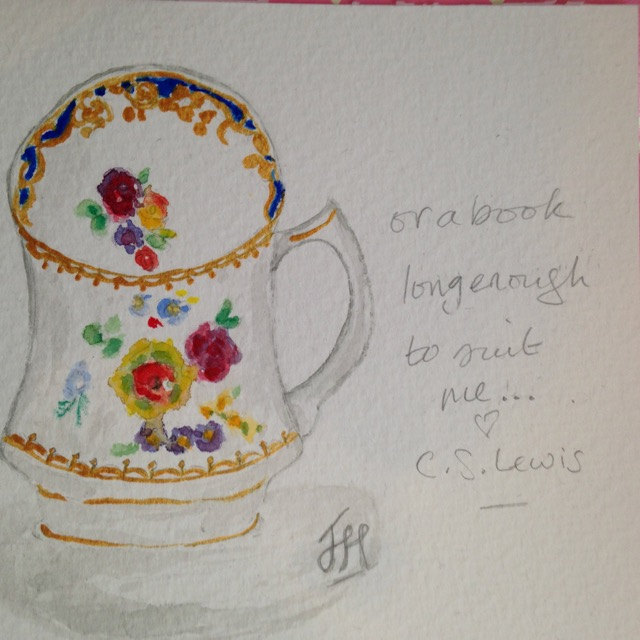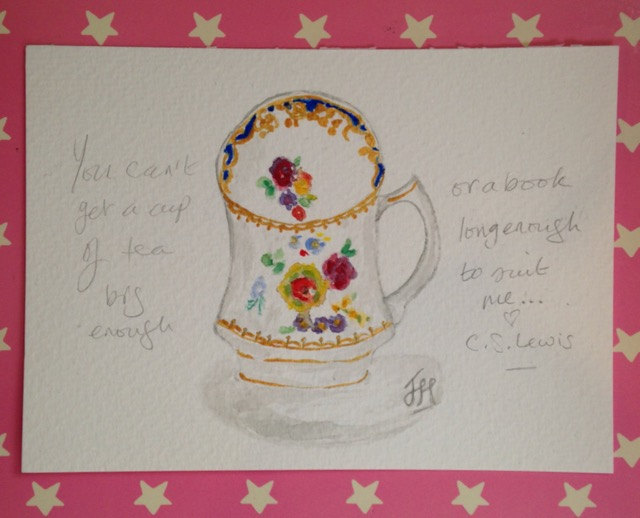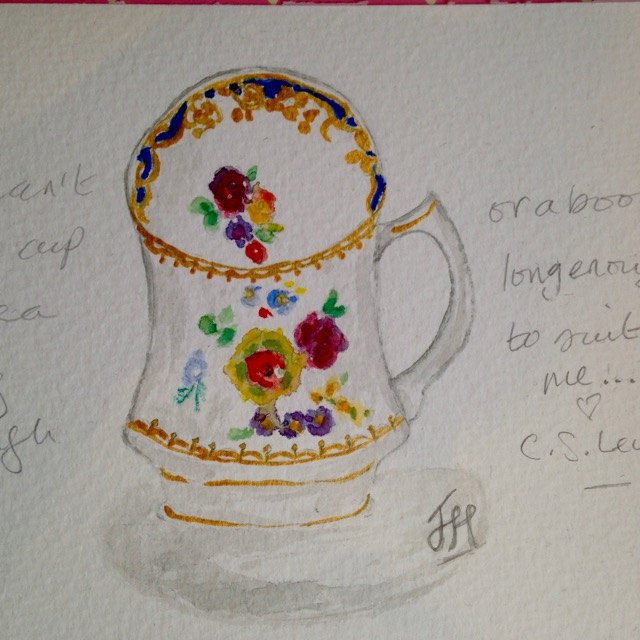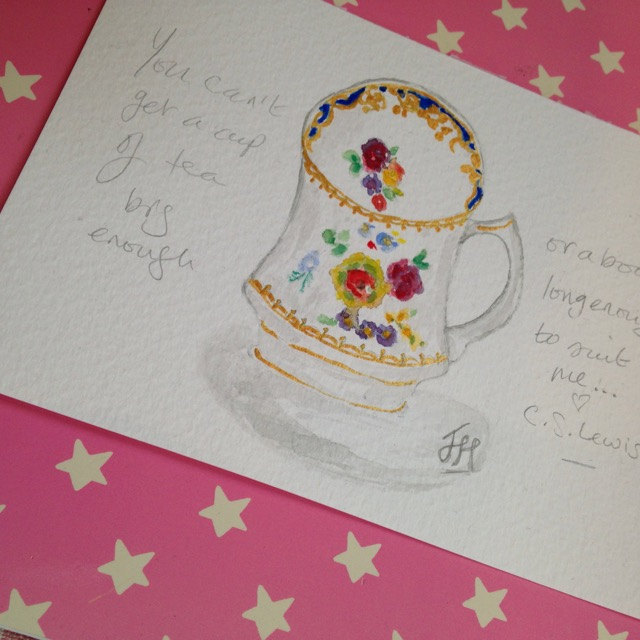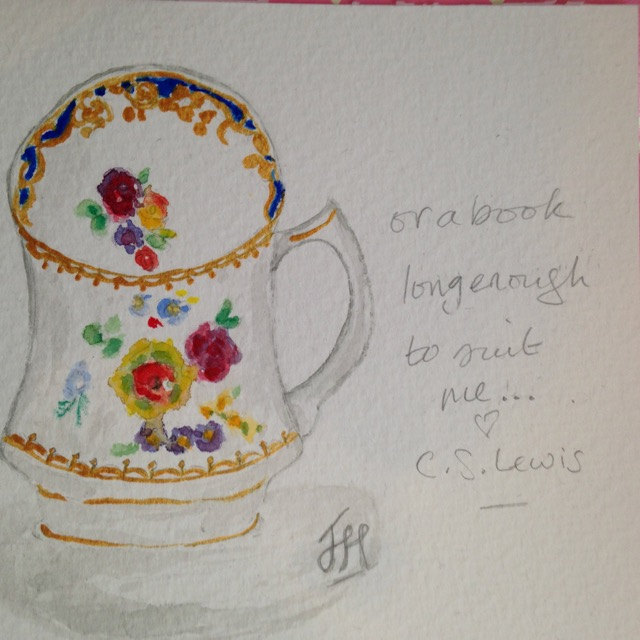 Tea Cup Blessing - 7 x 5" signed original watercolour
'Tea Cup Blessing' - signed, original watercolour painting

WORLDWIDE DELIVERY!

'Tea Cup Blessing' was a pleasure to paint because I was inspired by my great grandmother's tea service that my Mum gave me recently as a treasured gift.

I find it amazing to think that she would have drunk from this little dainty cup over one hundred years ago. I'm very much a tea drinker myself, so pretty tea cups, especially vintage ones are always of interest to me.

The quote on the painting is: You can't get a cup of tea big enough or a book long enough to suit me... By: C. S. Lewis. Those words definitely resonate with me.

The gold in the painting looks really striking against the white china and pretty flowers.
More Details:
The watercolour paper used is of a bright white colour.

Bockingford, St Cuthbert's Mill Mould Made Watercolour paper in Rough White - 140lb (300 gsm)

height 5" x 7" width - the painting has a white border around it for ease of framing.

The paper is of a standard size, so you should not have any problems purchasing a mount/frame to fit it from most department stores.

Your original painting will be mailed to you in a protective sleeve inside a rigid hard-backed envelope to ensure it arrives to you in perfect condition.

If you are interested in a signed print of 'Tea cup Blessing' and you don't see it listed, please get in contact with me and I would be happy to create a print for you.