Forever Bluebells - Original Mixed Media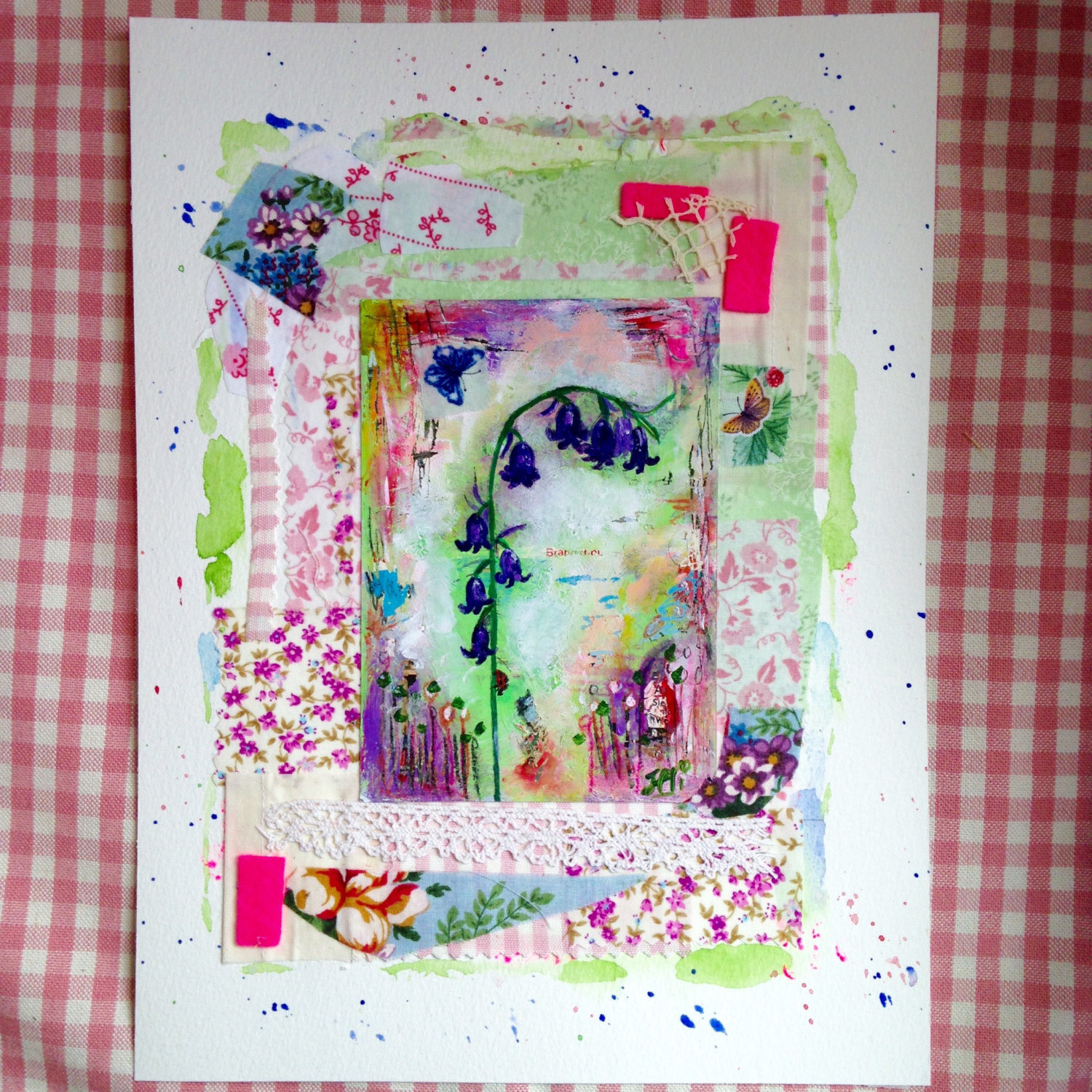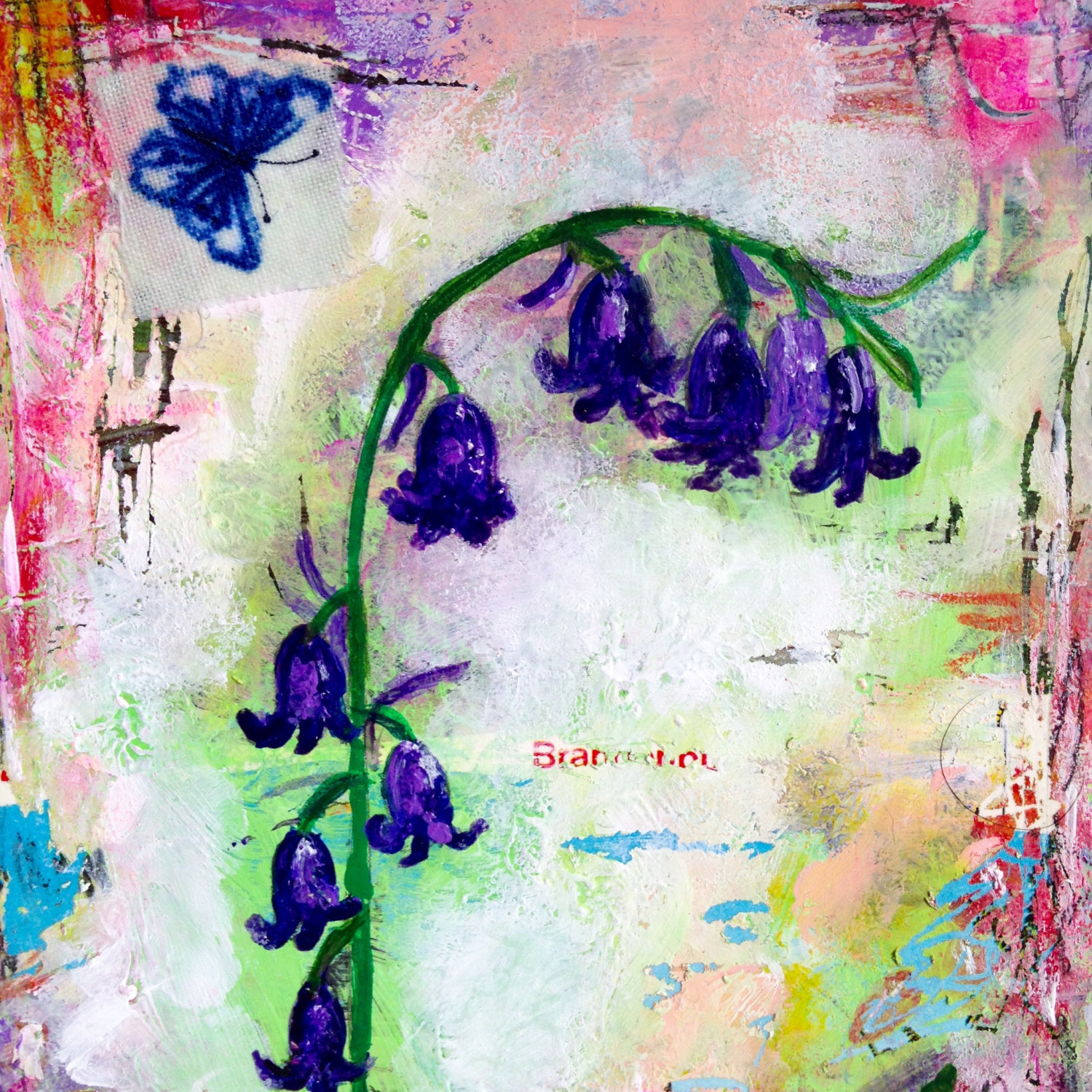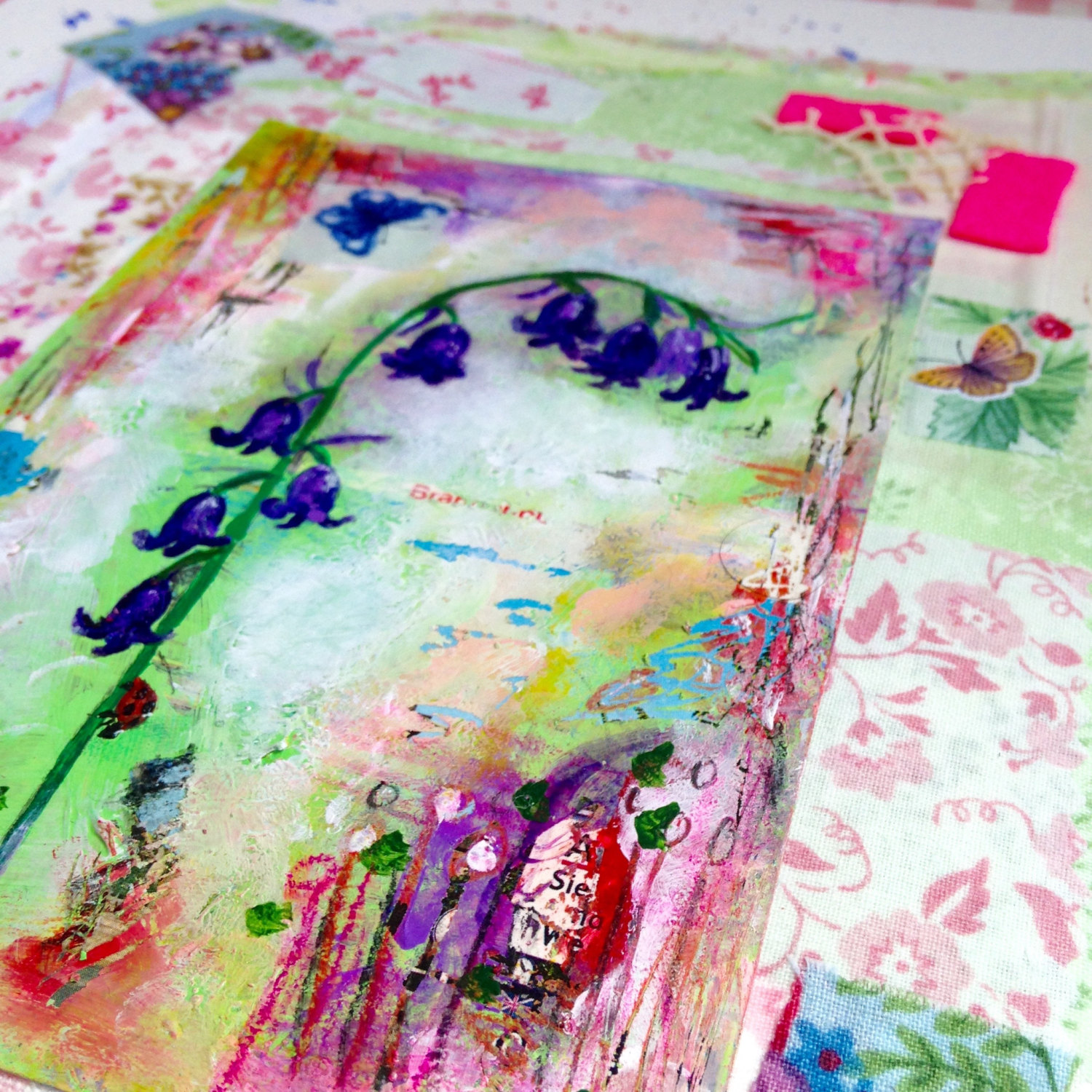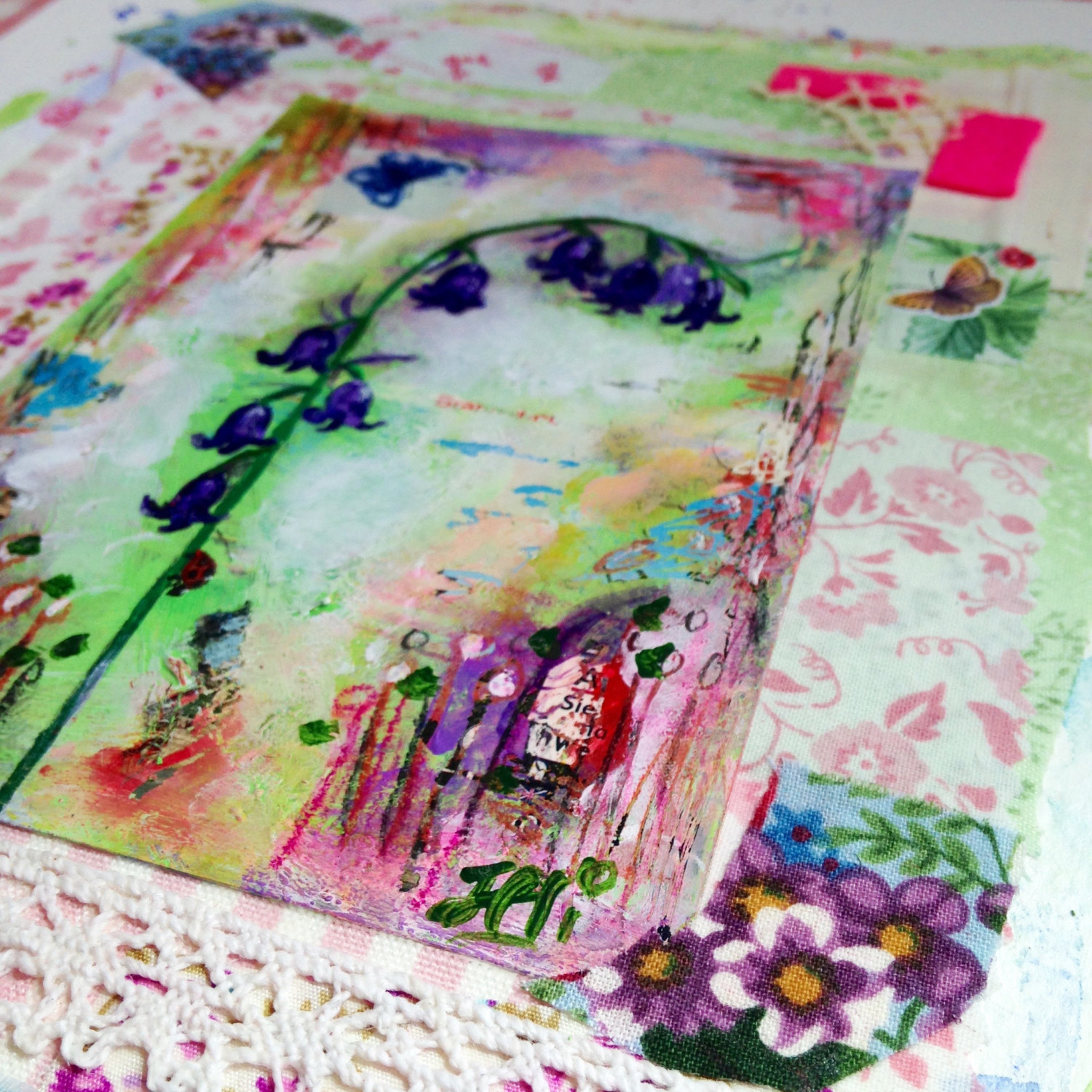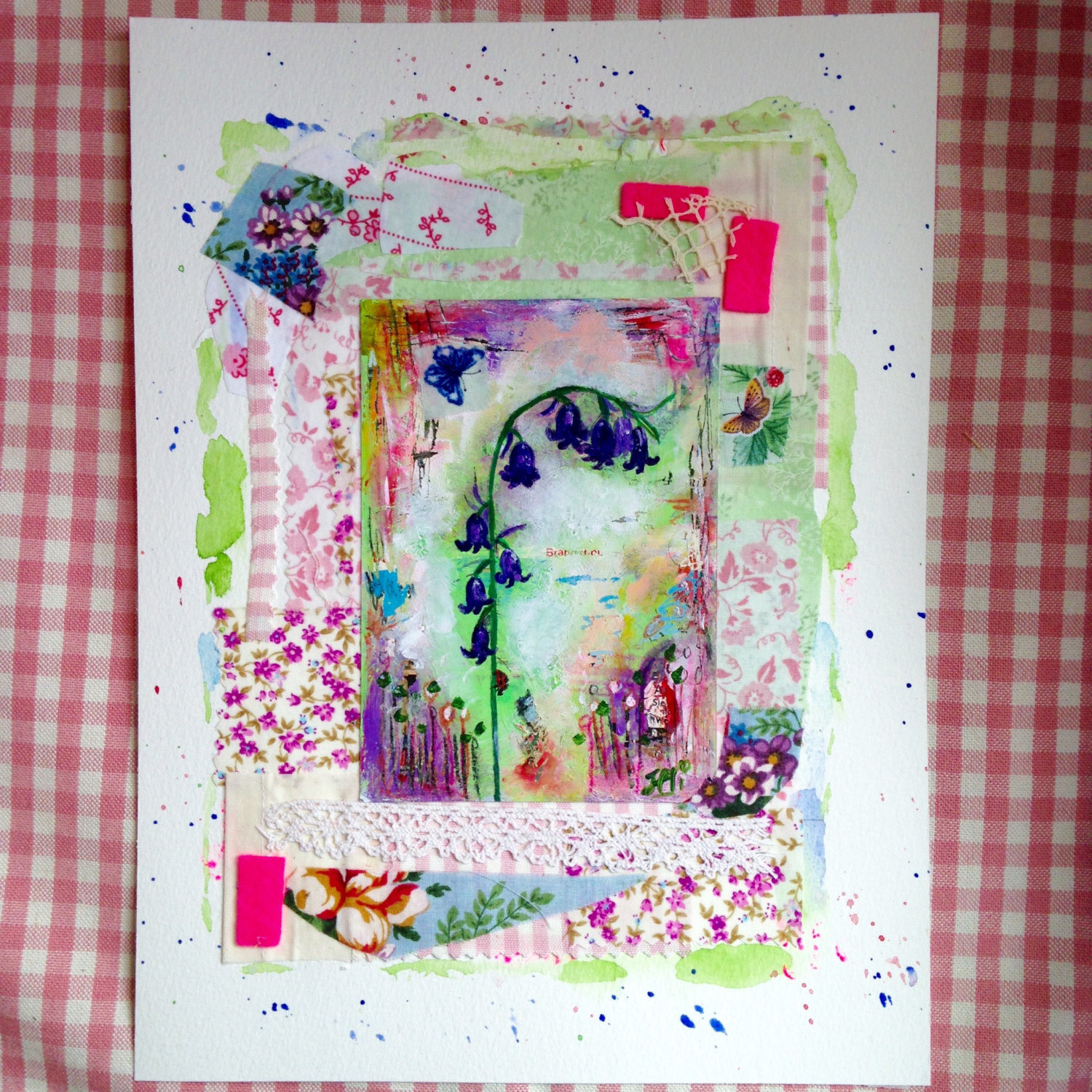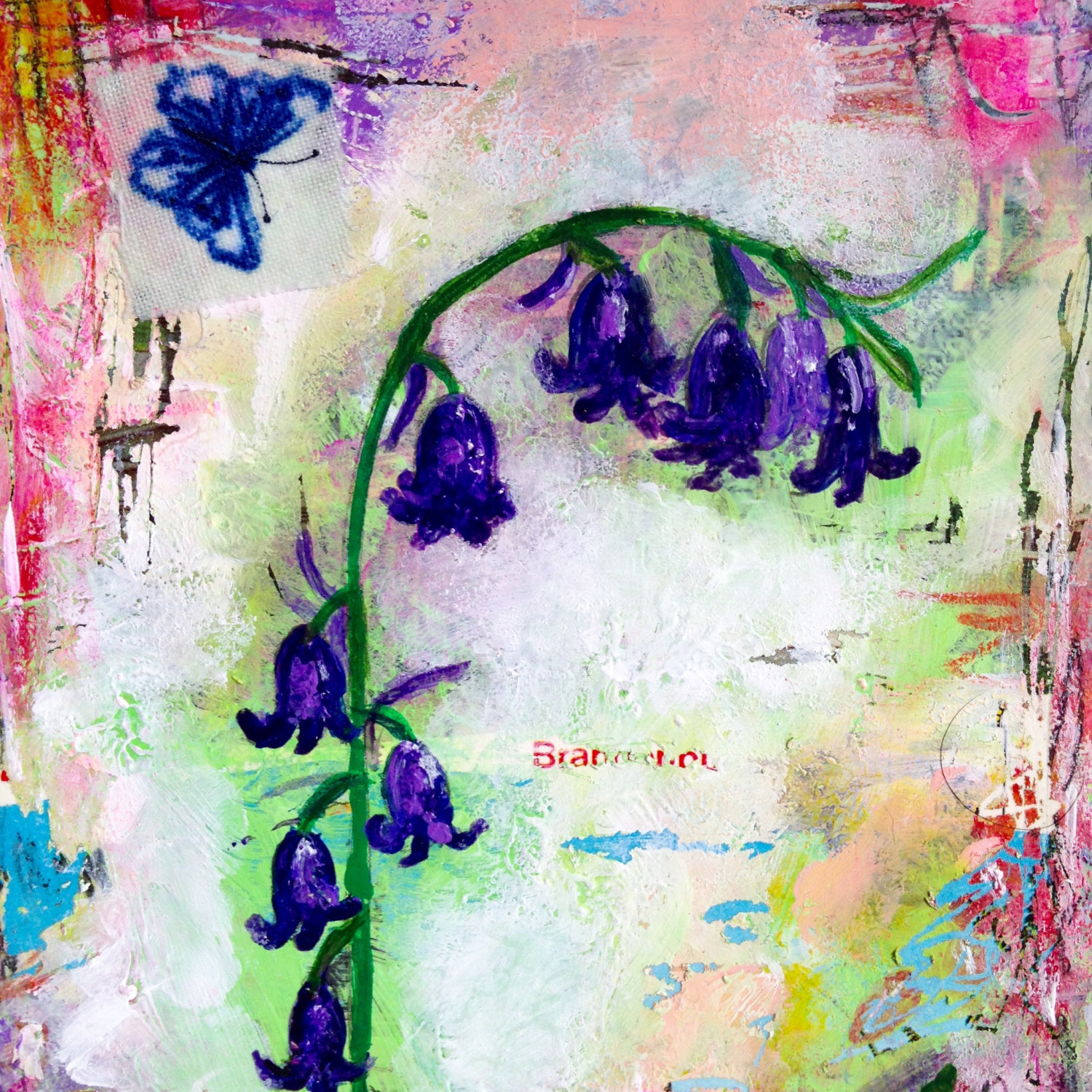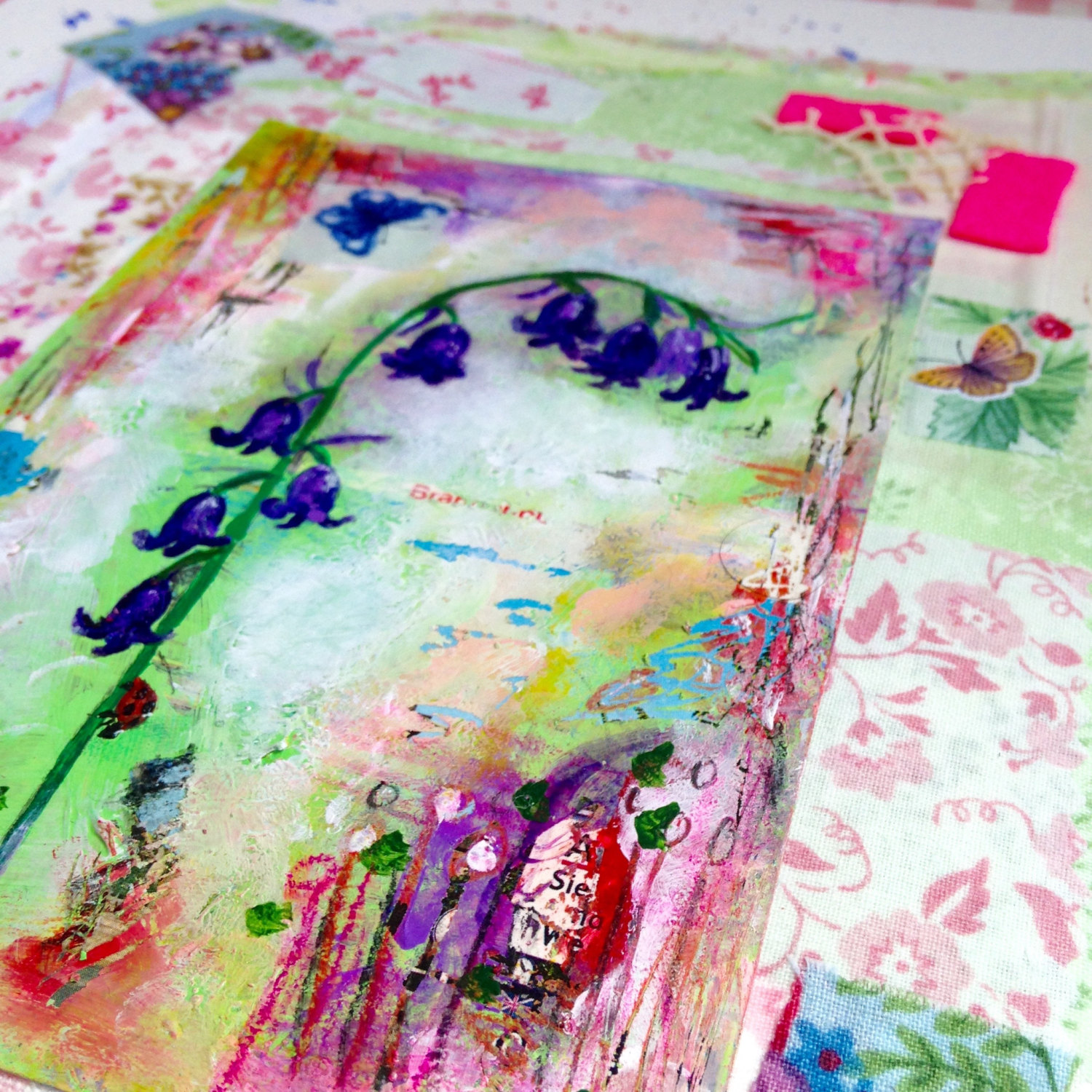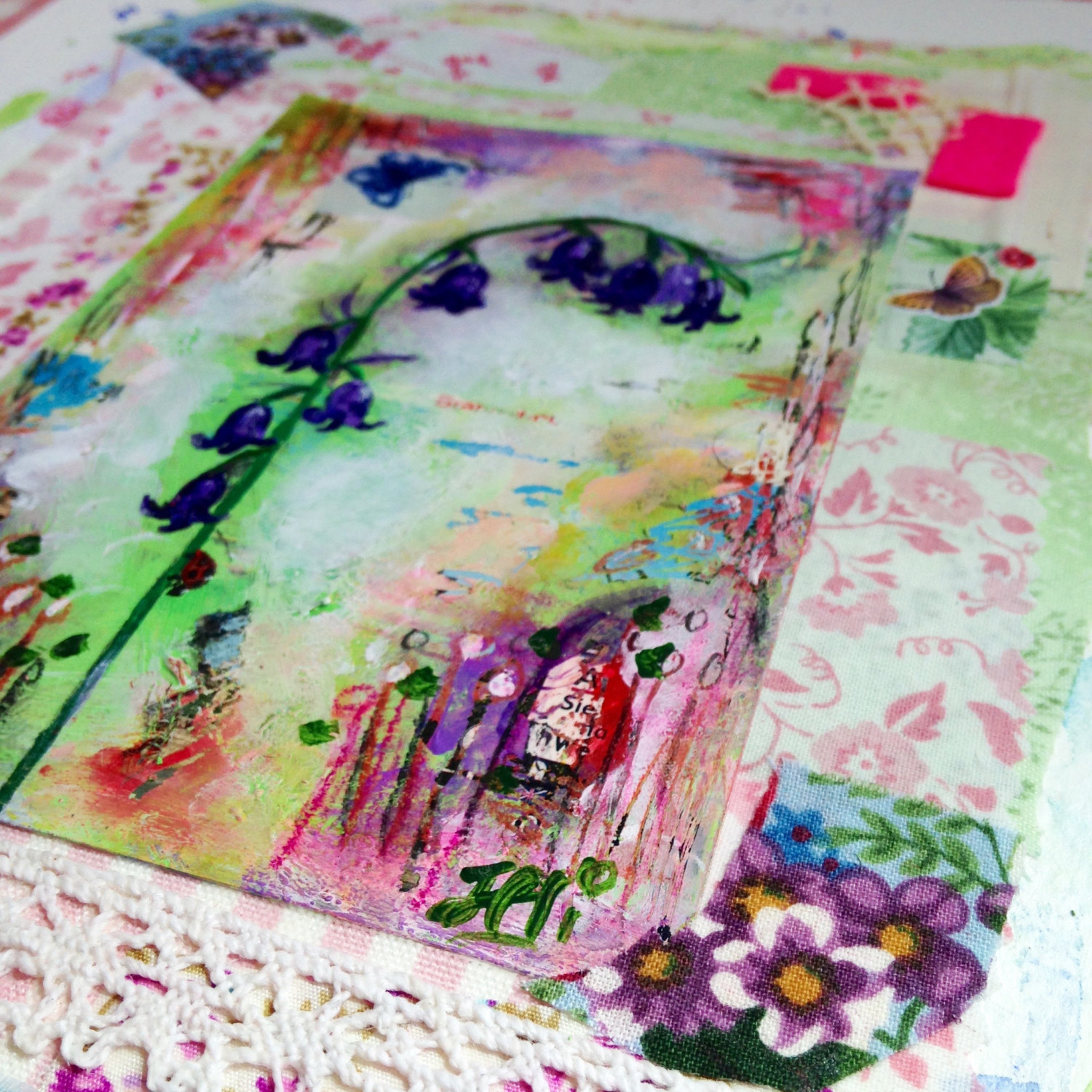 Forever Bluebells - Original Mixed Media
Forever Bluebells - original mixed media (not including the frame)

WORLDWIDE DELIVERY!
This signed, original mixed media artwork (not including the frame) was inspired by my abiding love of bluebells. They are one of my favourite flowers and I adore walking through local woods that are carpeted with them at this time of year.

I've painted over an old postcard (you can see little bits of colour/letters peeking through from underneath) and adorned the surface with a pretty painting of a bluebell amidst a semi-abstract dreamy background.

Surrounding the postcard are fragments of pretty fabric, lace and felt that envelope the piece beautifully. The whole artwork has been covered with a protective application of top coat and sits upon a sheet of white watercolour paper.

Lastly, the piece has some watercolour paint applied that I've added around the edges to nicely frame everything.

This painting would be sure to add some wistfulness, beauty and whimsy to any home and would compliment any decor!

Daler & Rowney Mould Made Watercolour paper NOT (Cold Pressed) 140lb (300 gsm)
height 12"/30.5cm x width 9"/23cm
image has a white border around it for ease of framing.

The paper is of a standard size, so you should not have any problems purchasing a mount/frame to fit it from most department stores.

Your original painting will be mailed to you in a protective sleeve inside a rigid hard-backed envelope to ensure it arrives to you in perfect condition.