This series - 'What's Not To Love?' is my way of sharing who or what's caught my eye (and heart), together with the 'why' behind the choice.  So without further ado....
I'm thrilled today to introduce the very talented Tascha Parkinson and her super cute paintings...

In Tascha's words:  I have been creating art since I was a little girl. My mother is an artist and she worked as an illustrator when I was growing up. She set up a little desk for me to do my artwork at while she worked next to me on hers. Art has always been a way for me to create my own little world. Growing up as an only child, I had a lot of time to be alone and draw pictures and pretend. I've never lost that feeling. I love to lose myself in my paintings. I was formally trained in art at the Ontario College of Art and Design, but I much rather prefer taking artistic guidance from my inner child. I believe in art that is made from the soul. I hope my art makes you happy when you look at it :)
I am currently teaching online art classes to artists all over the world via my e-classes at my virtual school :) http://learningwithtascha.com/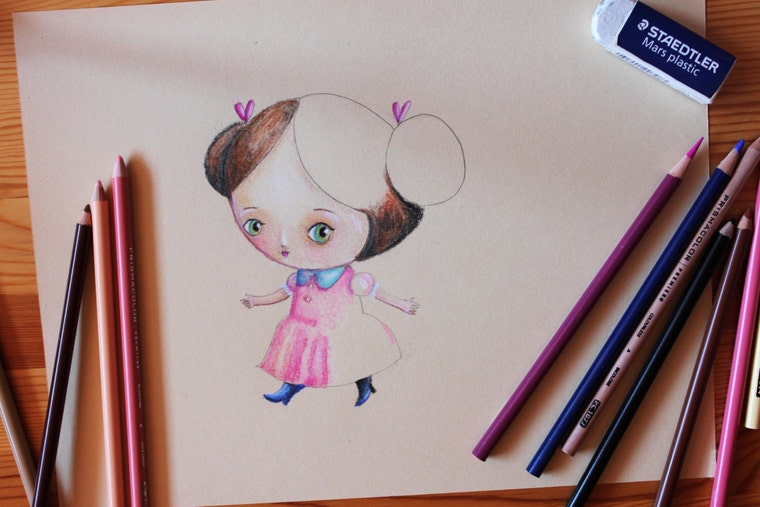 Over in Tascha's Etsy store, she describes her art as: 'Creating joy with colour and imagination' and this is immediately recognisable when viewing her work and also why I love and admire it so much!
There is a warmth, empathy, kindness and a lot of soul emanating from her paintings as well as great use of colour, sprinkled with whimsy, a little humour and adorable innocence.
As a lover of animals, it certainly warms my heart that Tascha adds many to her paintings.  Look at the face of that cute Pug above and the cats?  :)
I enjoy the curves to Tascha's style - very easy on the eye and makes the her paintings flow beautifully.
So I do hope you've enjoyed this little glimpse into Tascha's world and please explore further using the links below and why not take a visit and say 'Hi'.
Jane x
Please note: all images have been used with permission by the owner.