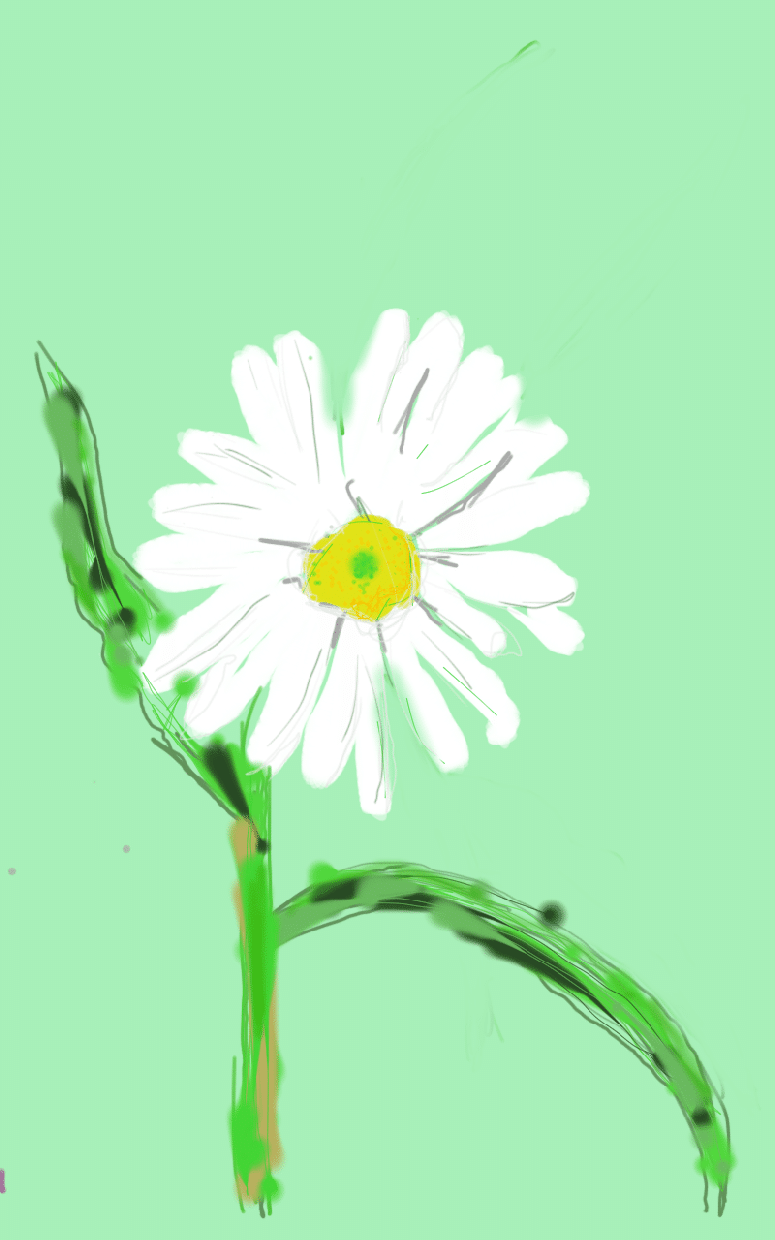 For some time I've wanted to try out some digital painting outdoors and yesterday I made a short video (below) showing you how I got on, the stylus I used, app details and the device I worked from.
I would be walking Mia (our little dog) after the school drop off and the sun was warm, birds singing and I decided if I wait for the 'right' time to do this, it will never come - so, I packed up my things and set off!
Below is the piece I managed to complete in about 5-10 mins (I hasten to add, that Mia was not very impressed and decided to fall asleep on the footpath).  I'm learning along the way how to use the app and encountered many 'happy accidents' - the great thing is however, they can be erased easily and quickly!
Below is the flower I used as my inspiration...
The centre of the flower takes my breath away - look at the pattern created - the swirls are beautiful from this little daisy.
So, I do hope this encourages you to try some digital painting or another activity that you've been putting off or waiting for the right time and just give it a go - yes, that's what I'd say to you if we were meeting over tea in a little cafe in the village I live in. 
Don't wait for perfection, cease the opportunity and go with it - be curious, have fun, get creative!
Have a wonderful weekend...
Jane xo