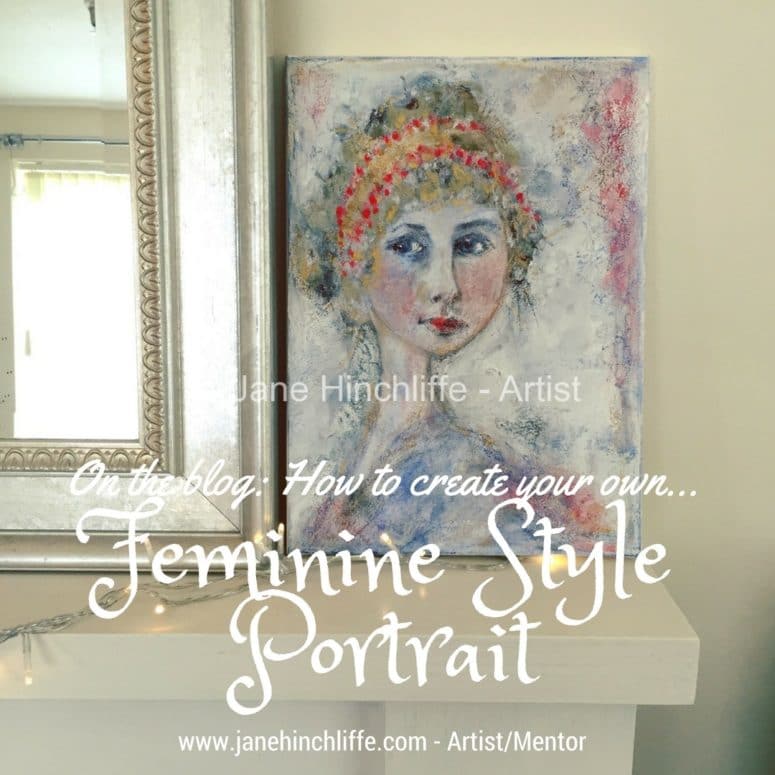 Create feminine style portraits
I wanted to create feminine style portraits and Captivating is the finished result of a new painting that I've recently completed using soft pastel and mixed media.  I'd like to create additional feminine style portraits in mixed media in order to explore this idea further in the future.
If you're wanting to create feminine style portraits, I would recommend thinking about the feeling you are wanting to capture first.  I wanted this piece to feel very feminine, pretty and have a soft almost 'floaty' feel to her.  You might want your feminine style portraits to appear mysterious, intense or perhaps amused at a funny thought!
Next, think about the context and whether you want your portrait to have an old-fashioned or modern feel to it.  In my mind's eye, I wanted this piece to have a 'Jane Austen'/Victorian period feel to her.  I especially wanted texture - hmmm, lets face it, I always want texture and colour - glorious colour!
Now, what's particularly important to you for the portrait - is it texture, use of colour and also what do you want to focus on particularly ie. the eyes, smile etc.
I did a little research and gathered together some reference material but didn't want to be restricted too much - of course, artistic license goes without saying.
Below, you get to see a close up of the facial features of Captivating.
I'd recommend using a boxed canvas or canvas board and I began by adding a layer of white gesso to the board, for 'tooth' and some light washes of colour with additional white added.  I even used a palette knife for added texture in some places.
It felt important to not be too precise for the look I was trying to achieve - she needed to have an almost 'smudgy' feel to her.  I was able to get this effect with charcoal for her features, some soft pastel and then I went on to finish the piece by using oil pastel for a few areas such as her hairband with its gold and red colours.
As I built up layers, I also added additional paint for the background and very lightly applied an oil pastel over the raised surface in some areas.  I did this a little around the edges too.  I adore this effect.  By all means use your fingers to help achieve the 'smudginess'.
You can see some pencil scribbles on the piece (see above) with some use of mark making and experimentation.  I always enjoy a little experimentation with my artwork.
At the moment, she is perched on my mantel piece - I always love to 'be' with my new paintings for a little while, somehow it feels kind of comforting and soothing to be around a new piece.
So, here she is - Captivating. I do hope you feel inspired to give this method a go yourself and create your own feminine style portrait.