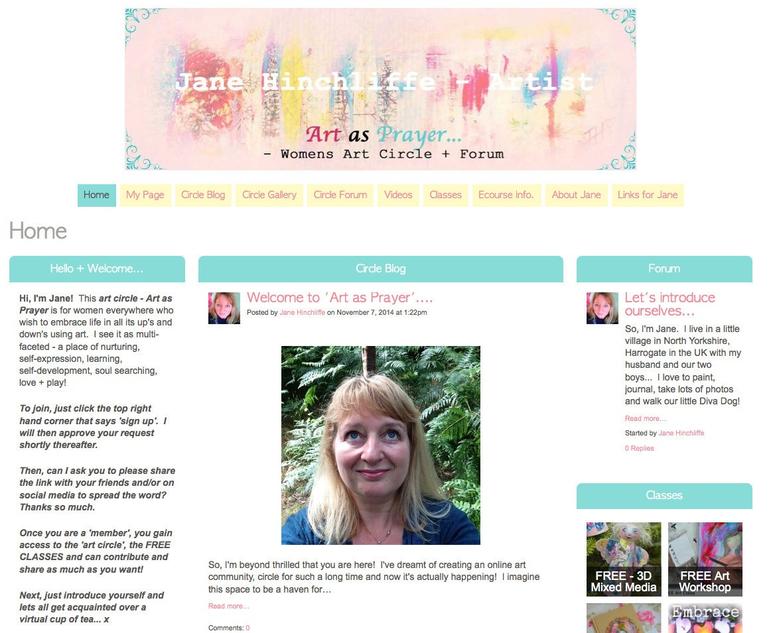 Art as Prayer - Art Circle
So, I know I've hinted here and there that I've been 'up to something' and now I can finally do the big reveal!
I've created an art circle/forum for women just like you, called 'Art as Prayer'. 
This is something I've been longing to do for such a long time and I can't quite believe it's happening...
I want this to be a place of creativity, art (of course) but also a place of encouragement, friendship, play, joy, faith, healing, gratitude, nurturing and self-discovery - all in a safe and relaxed community of like-minded women.
As I mention in the video, there are three free videos with fun and simple projects to get you started (once you join) and from there you can introduce yourself (when and if you wish), join discussions about art supplies, art journalling, watch my free demos, ideas about creating with children, the 'creative life' etc.
There will be regular themes, videos and all with ample ways for you to jump in...
I want this space to be a haven that you love to visit - a place where you can 'virtually' enjoy a cup of tea, a little chat and gain inspiration, new ideas and hopefully share your art pieces whether art journaling, mixed media, watercolour etc.
Lastly, I want it to be a living breathing haven for women who long to bring some creativity into their lives but are a bit overwhelmed, need some 'community spirit' or just want to give themselves the gift of a little time to themselves.
Women of all abilities and experience are welcome.
To join, please follow this link: http://janehinchliffeartist.ning.com/ and then click the top right hand corner where it says: 'Sign Up' and just follow the screen instructions.  I will then approve your membership and from there you can enter the circle with 'introductions', look at the classes, start a conversation and fill in your profile etc.
I'm looking forward to meeting you...
Jane xo